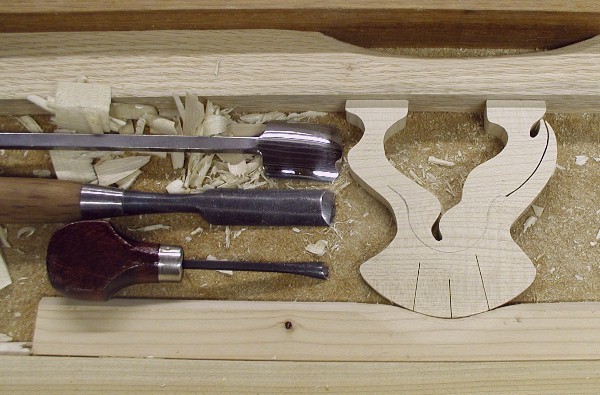 medial arch drawn

The medial arch creates a flexible region below the two middle strings.

This picture shows the bridge inverted ready for gouging out the arch
with a couple of the gouges that will be used being shown.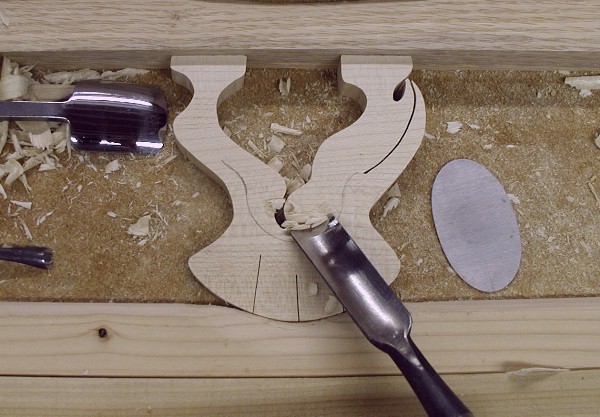 start of carving of the medial arch

Very sharp tools make the wood feel almost like butter
The little oval metal piece is used for final scraping within the arch area.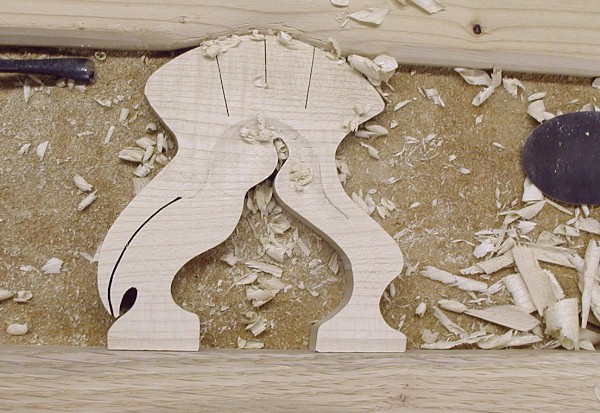 arch taking shape

Now I'll begin to blend the arch with some surrounding contouring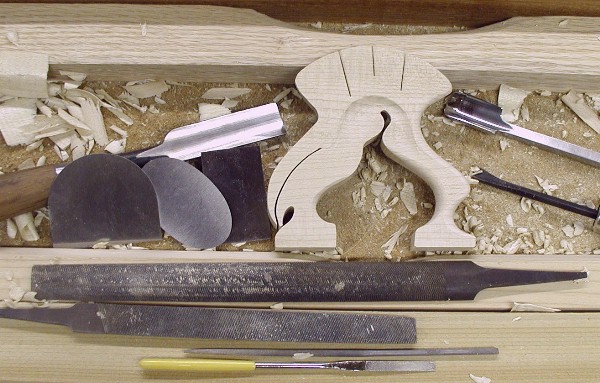 other contouring

Various tools are used for the countouring of the edges.
The little metal scrapers are used more than anything else. The scrapers
quickly smooth not only flat surfaces but also edges and are a superior replacement
for sanding paper that many people use for such things as this.